We present top 10 best home automation system. The best home automation system is an easy and safe technology that allows you to control all the smart devices in your home.
The best home automation system is an easy and safe technology that allows you to control all the smart devices in your home.
Consumers are purchasing and installing smart devices at an astonishing rate, and there doesn't seem to be an end in sight. They're buying smart thermostats, smart bulbs, smart refrigerators, and much more, and controlling all the connected devices in a home may be a technological challenge. 
Due to the complexity of managing multiple intelligent devices, a sophisticated but easy-to-use home automation system is crucial to your home being an automated technological marvel instead of a problem-plagued nightmare. 
TOP 10 Best Home Automation System
EVVR provides comprehensive home automation solution with EVVR App. A key selling feature of the Evvr App is security. Since it's locally based and not hosted in the cloud, you can keep your smart home data safely at home, and not risk your privacy for convenience. It's easy-to-use, and the best automated home system that focuses on people at the core of its design.
The next smart home controller and the ultimate best choice for anyone who wants complete and quick home automation is the EVVR Center Lite. It's highly secure, affordable, and reliable. Featuring a mesh network design, this excellent smart home controller connects all your smart home devices and allows them to communicate efficiently. Moreover, all your data is stored locally, which means no cyber threats or attacks can affect your home's automation.
The EVVR Center Lite has all connectivity options, such as ZigBee, Z-Wave, Bluetooth, and WiFi. Its built-in battery makes it unique from other products of the same category. So, your data will stay safe if there's a power outage or the connection is lost. Additionally, this smart home controller keeps checking your smart devices' working so that you can set scenes through the EVVR App or voice control. This controller gives you access to all real-time entertainment, climate, and security updates.
Key Features
Here are the features of EVVR Center Lite:
Compatible with ZigBee, Z-Wave, Bluetooth, and WiFi.

Customizable, create drivers and automation on EVVR Console

Store data locally and keep it safe.

Comes with a built-in battery to prevent data loss.

Features a 1W speaker to give you a good music experience.

Has an LED indicator button to notify you whether it's on or off.
Pros:
Highly reliable and secure

Give complete control over all types of smart home devices

Affordable option

Good voice quality and sound

 
There are unlimited ways to create convenient and safe automation scenarios with the Evvr App that take your comfort and quality of life to a new level. Evvr can offer you a comprehensive smart home solution whether you are an integrator, professional installer, distributor, or DIYer. Get in touch with us and book a sample product today!
SmartThings is an easy-to-navigate app due to its highly intuitive design. All your connected devices and automated processes are shown on the home screen, and adding, editing, and deleting devices is a snap with a few button clicks. The application is standard on all Galaxy phones, but you can download it from the Apple App Store and Google Play store.
SmartThings is compatible is almost every smart device on the market, supporting hundreds of brands and more than 5,000 intelligent devices at your fingertips, ready to deploy.
The advanced features of the SmartThings app let you do more than merely toggle lights on and off. You can use the app to dim or brighten lights, change their color, and more. This is one of the top home automation systems with endless ways to customize your home experience. Learn more about SmartThings compatible devices!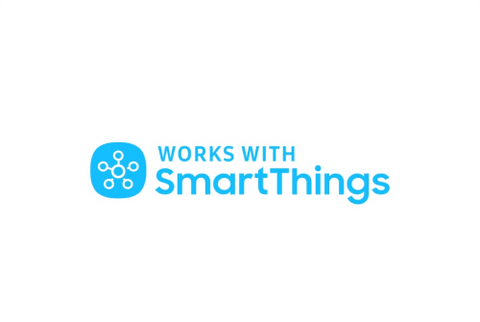 Google has created the best home automation system for new construction integration for its smart devices in the Nest family and devices from many other vendors for a highly personalized home automation experience.
Automate every aspect of your home with the Nest products using Google Hub and connect devices that control:
Appliances
Climate and Energy
Entertainment
Featured devices
Lighting and Plugs
Security and Awareness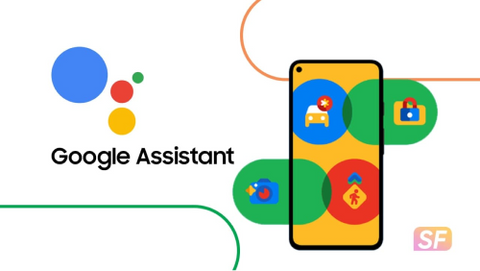 Google Nest intelligent products include door locks, Nest Hello video doorbells, Nest Secure best home automation alarm system, security cameras, and thermostats. But its versatility doesn't stop there. It's also compatible with over 30,000 intelligent devices from all major and minor brands. 
Amazon Alexa is a voice-activated system that controls smart devices by understanding spoken commands.
One of the most valuable features of Alexa is the availability of "Alexa Skills." Skills are a preprogrammed series of commands designed to perform a specific task. Some skills are completely independent, and other skills interact with external components, like a smart device or online service. Many skills come bundled with Alexa, and you can search for them with the Alexa app.
Also, anyone can build customized skills to do what they want instead of using canned actions with the Alexa skills builder function, and you don't have to know anything about coding to do it. Learn how to convert to a smart light switch with Alexa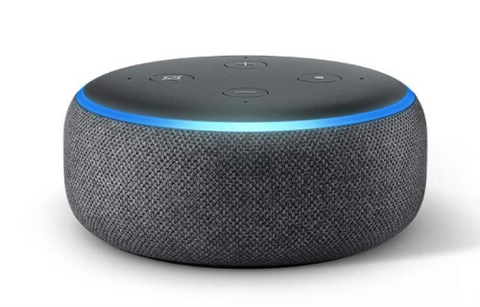 The Apple HomeKit is a collection of intelligent software that connects Apple products like Apple TVs, Apple Watches, HomePods, iPhones, and Macs. 
For the best home automation control system, you may want to consider Apple smart devices using Siri or an iOS or macOS application. Although Apple is steadily increasing the number of smart devices it supports, it's still primarily a vertically integrated proprietary ecosystem that's generally unfriendly toward third-party devices.
By operating in this closed-loop fashion, Apple hopes to lock users into its home automation system and lock competitors out, much like they do with Apple computers and the iPhone. However, the jury is still out on whether that same strategy will work in the smart home automation market since more consumers are demanding standardization within the industry.
Control4 is an intuitive, user-friendly, and possibly the best home automation system Reddit users report, for connecting all your smart devices through a single app, second only to the Evvr App. Control4 helps you create a safer, more comfortable, and enjoyable home using its well-designed apps, remotes, touch screens, and voice commands with easy-to-use settings.
There are several ways to use Control4 to manage and control your home, including:
In-Wall and Tabletop Touch Screens — They share the identical graphical user interface as the smartphone application.
Keypads — Manage Control4 with customized, wall-mounted panels.
Neero Remote — The Neero remote is equipped with a physical button and a graphical touch screen device.
Smartphone App — Use the convenient app to manage Control4 remotely, wherever you may be physically.
Voice — Pair Control4 with Google Assistant or Amazon Alexa for advanced voice command control over your smart devices.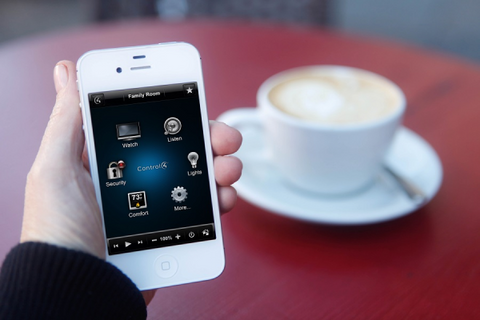 Choose your favorite method of controlling your devices, and you can manage your lighting system, door locks, home security, thermostats, and entertainment system.
Consider the Hubitat Elevation Smart Home Hub for a lesser-known but high-quality home automation system. It has a steeper learning curve than many other designs but once mastered, you have access to greater levels of automation, and that added capability makes it a great choice. 
The Hubitat hub supports Lutron, Z-Wave, and Zigbee protocols. You can create personalized dashboards for additional flexibility and functionality to manage your devices. And its seamless integration with Google Assistant and Amazon Alexa gives it voice command recognition.
>> Zigbee vs Z-Wave: What's the difference?
Suppose you have a requirement to create an environment where multiple smart home devices must cooperate to execute a complex task. In that case, the Hubitat hub may be the ideal solution because of its advanced capabilities.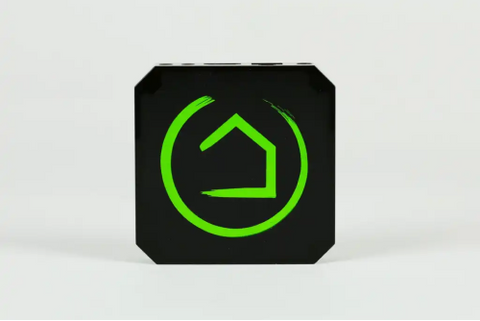 Vera offers one of the best home automation system solutions available. Its simple setup is a breeze compared to other products on the market. Vera brands are eco-friendly and energy-efficient tools built on the MiOS platform. This MiOS platform integrates perfectly with all wireless and wired smart home automation technologies. 
Compatibility issues will never be a problem with MiOS because it seamlessly integrates with 6LoWPAN, BACnet, Insteon, PLC, Wi-Fi Direct, X10, ZigBee, and Z-Wave protocols. The MiOS platform connects to every one of them. The Vera line also allows remote monitoring and control of any connected device with internet access.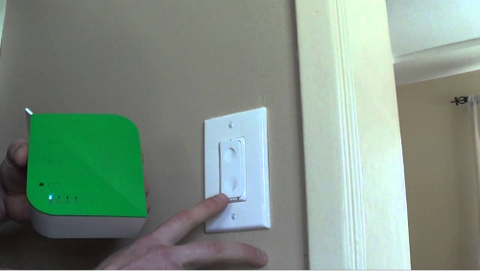 The Aeotec Smart Home Hub is a comprehensive hub possessing a wide range of smart home device compatibility, including Amazon Alexa, Google Home, IFTTT, Zigbee, and Z-Wave.
Among its many attributes, it has the proGreat mobile app, proScenes and automation, and proTop-tier compatibility.
Its detractors point out that Apple HomeKit is not supported, has a steep learning curve, and is expensive.
The optimal configuration for the Aeotec hub is when it's paired with Google Assistant or Amazon Alexa, giving you the capability of connecting all your smart devices in the SmartThings ecosystem. 
Together, the Aeotec Smart Home Hub and SmartThings app offer a solid foundation for enhancing your smart home than most hubs, except for the Evvr App. Still, the number of customization options is overwhelming for novices, and the steep price can be a significant barrier to the average homeowner. Evvr provides also automation controller called Evvr Hub to make your home smarter and safer.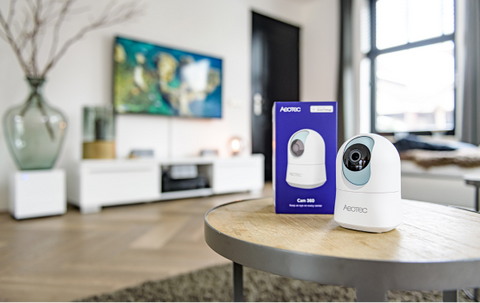 The Wink Hub is the first consumer-designed hub to be released to the general public. And the Wink Hub 2 is the latest version of this venerable, ground-breaking technology.
It supports many communication protocols, sports a chic design, and employs advanced security features to connect your smart home in a fast, secure, and reliable environment.
A new feature found in Wink Hub 2 is the Secure Boot hardware-based enhanced security component that thwarts would-be hackers from breaching your hub and disrupting your smart devices. 
It has well-designed iOS and Android mobile apps that allow easy pairing of devices and the capability of monitoring your home automation system with its easy-to-understand GUI screen display.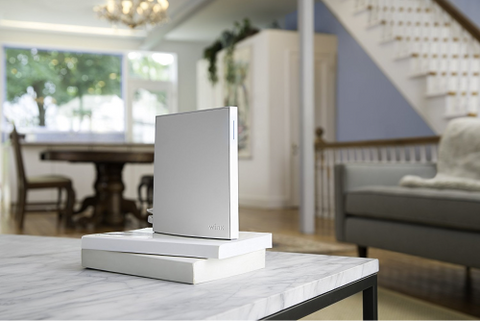 What's the Best Home Automation System?
This article doesn't discuss every possible smart device or available options. The market is too vast for a single review. But these are some of the most popular home automation systems available and are excellent choices to begin your investigation into the automation you need. If you're interested in Evvr and hope to book a sample, feel free to contact us today!