EVVR offers the best smart relay switch that turns any conventional power outlet into an innovative power supply. Learn more about EVVR products and the best smart outlets in 2023!
Have you ever wished that the devices in your home could think for you? Would your home operate itself? Or could you save energy without frantically turning off every power source in your home at the end of the day?
Finally, there is a simple way to accomplish your goals. You'll think about how you ever managed without them after using smart outlets or plugs, which are the first simple step toward home automation.
Before we discuss the amazing things you can do with them, you may be curious about what a Smart Plug is and what makes them so 'Smart.' One of the reasons behind that is EVVR - the best IoT and smart home appliances maker today. The range of both hardware and software solutions is diverse and vast. Do check out our products and become our partner!
What Does A Smart Plug Do?
Like a power-point adaptor, a smart plug connects your electrical outlet and the appliance you want to plug in. It merely turns things on and off at the most fundamental level. But it turns into a clever device connected to an innovative home platform.
They are called "smart" since they enable remote control of your appliances via an app on your phone. You can make schedules for your smart plugs using the best applications, allowing you to switch on and off devices on specified days and hours.
Some smart plugs go a step further and track how much energy is being used by the item that is connected to them. This is a convenient option for consumers concerned about their energy usage.
How, then, do you manage them? Most smart plugs connect to a central control hub via your home's WiFi network. The hub then transmits data to a phone app using your WiFi.
The Smart Plug differs slightly from other plugs. It uses ZigBee Protocol, a short-wave communication technology similar to Bluetooth but better because it consumes much less power than WiFi or Bluetooth to connect to the hub.
What Makes A "Smart" Outlet and Plug Smart?
Here are ten great things that a smart plug or smart outlet can do for you.
Custom Lighting
All of us have daydreamed about it. Constructing a terrifyingly unsettling home to frighten your children or friends. Now consider this:
All the lights dim as your friend enters through the front door. Then, somewhere deep inside the house, a creepy waltz tune begins to play. The lamp in the living room then comes on briefly before turning off again.
There is silence once the music stops. The TV turns on loudest, and a little floor heater starts to blast hot air at their feet. They must have a steely nerve if your friend is still there at this stage!
Energy-Efficient
Have you ever wondered how much your appliances cost to run? Or have you thought about switching to more energy-efficient models but need clarification about which device will save you the most money?
When an appliance is connected to a smart socket, you can monitor how much electricity it uses. You can always connect one instrument at a time to an intelligent socket if you want to purchase something other than ten smart plugs. Then you can keep track of how much energy each appliance uses and identify what is consuming the most.
Perfect Temperature
Have you ever hoped your air conditioning would magically turn on by itself on a sweltering day so that your home would be comfortable to enter? Or will your heater automatically turn on 20 minutes before you wake up to make getting out of bed a little bit easier?
What happens if unexpected visitors show up? Does your mother call while you're still at work to tell you that she'll arrive at your home an hour before you do? Wouldn't it be lovely if you turned on the heating for her so she could wait for you in comfort? This is the magic of smart plugs.
Better Cooking
You own a slow cooker. Have you ever been annoyed by the unusually long time it could take to cook your meal? Theoretically, 6 to 8 hours on low or 4 to 6 hours on high will do the trick, but if you leave for work at 7 am and return at 6 pm, a total of 11 hours will have passed, and your food will be overcooked.
Thanks to the fantastic world of smart plugs, you may remind your phone to switch on your stove at the proper time. This will ensure that your supper is perfectly cooked when you get home after a long day starving.
Best Smart Outlets and Plugs For Smart Living
EVVR Energy Monitoring Smart Plug and Relay
EVVR Energy Monitoring Smart Plug and Relay HomeKit-enabled, can control your appliances on/off via HomeKit, EVVR App or the built-in button. This smart plug connects both older and newer home gadgets, and gives outdated appliances new and smart life. The EVVR App helps you monitor real-time power data and hourly energy consumption
This home energy monitor can be used with 2-core and 3-core cable for hight power home appliances and can carry currents up to 16 amps, compared with ordinary smart plugs and smart relay, EVVR enables high power appliances to be integrated into your HomeKit smart home system. Customize various electrical appliances with Energy Monitoring Smart Relay by connecting the power and appliance, realizing energy monitoring and remote control.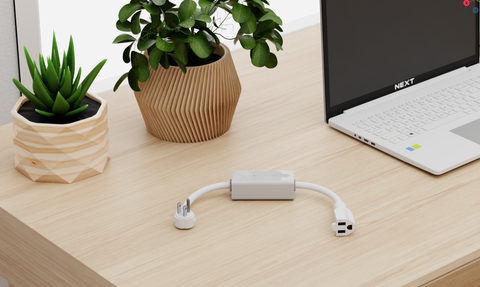 If you know about home automation and how IoT is revolutionizing our living, you probably have heard of EVVR. It has become the face of smart home solutions for customers with innovative hardware and software. The flagship products include EVVR In-Wall Relay Switch and EVVR Energy Monitoring Smart Plug and Relay. EVVR can turn any legacy power outlet into a smart plug so that you can customize and adjust the settings of your appliances remotely. The energy monitors help you keep your energy consumption in check without losing comfort.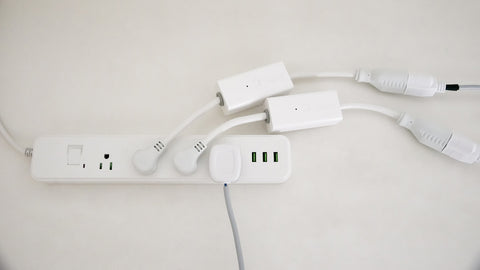 ConnectSense Smart Outlet² Plug
The fact that the most outstanding smart plug available is also the most adaptable might not come as a huge surprise. The Smart Outlet2 plug from ConnectSense offers much more than a regular plug. It has two outlets and a USB plug, all of which can be used independently. It is compatible with Apple's Siri, Google Home, and Alexa. But the variety of customizing choices is what appeals. Everything may be adjusted, and you can remotely turn things on and off. You can also program timers to shut off the energy supply to a particular port at specific periods. Additionally, the app provides precise information if you're concerned about how much juice you may be using.
Kasa Smart Plug Ultra Mini
For a good reason, the Kasa smart plug is a bestseller. It is moderately priced, comes as a pair, and performs the functions of a smart plug. It has a seamless WiFi connection, works well with Alexa and Google Home, and has an intuitive user interface for the Kasa companion app. (Plus, for a limited time, save 20% and purchase a four-pack of Kasa smart plugs for $40.)
Wemo WiFi Smart Plug
The Wemo smart plug demonstrates that not all technological devices need to be of a substantial size. It has a speedy connection to WiFi and an app that is simple to operate, and its small size makes it suitable for usage in confined areas. Additionally, it can sync seamlessly with Google Home, Apple HomeKit, and Amazon Alexa.
Kasa Power Strip
Kasa's Power Strip is a fantastic choice for people who want to manage additional devices. The six-socket surge protector connects to WiFi, has Amazon Alexa compatibility, and controls individual gadgets like the company's single-outlet smart plug. It's fantastic to plug everything into one central location and operate your router, TV, living room floor lamp, and any other gadget.
Wyze Plug
There are several justifications for choosing a smart plug. You may prefer the user interface, or it uses less energy than another. Wyze's smart plug (sold in a two-pack) delivers all of that in addition to having a setting called "holiday mode" that can randomly turn lights on and off for a predetermined amount of time to make it appear as though you are in town. It might seem trivial, but if you want to feel at ease when traveling, it could revolutionize home security!
Amazon Smart Plug
The smart plug made by Amazon is a beautiful addition to your electronics setup if you already use their ecosystem of gadgets. The Wi-Fi-enabled device only works with Alexa, doesn't need a separate home hub, and has a small footprint that only uses one outlet. Plug it in and link it to the Alexa app to remotely control your gadgets, issue voice commands, create schedules, and receive energy-saving advice.
Get your EVVR today to live the best life! EVVR can offer you a comprehensive smart home solution whether you are an integrator, professional installer, distributor, or DIYer.  Get in touch with us and become our partner today!