In this article, we've assembled a list of some of the best home assistant switch devices you can buy in 2023 to augment your intelligent home environment in the hope of helping you narrow your choices to the best equipment available.
The home assistant light switch is just one of the booming numbers of Internet of things smart home devices hitting the market.
Nevertheless, consumers demand greater convenience, security, and ease of use from their smart home ecosystems. From hard-to-use apps and pad interfaces to protocol incompatibilities, homeowners want more integration, standardization, and usability for their investment.
The EVVR In-Wall Relay Switch adopts its unique split-type design with smart relay part and smart switch part, which is the most compatible no-neutral, no-flickering smart relay switch on the market for new-build and retrofit projects for existing homes. EVVR Homekit Light Switch also helps you adapt to the Homekit ecosystem.
The product integrates a smart relay module and an exceptionally small smart switch module for home assistant light switch fitting in any electrical box to support many different conventional wall switches. It can convert any single or multi-bulb arrangement into smart lighting. You can control your smart lights with a conventional wall switch or wirelessly with a voice command, tap, or the EVVR Mobile App.
Since there's no neutral wire, you don't need to incur the expense of rewiring your home's electrical wiring inside walls and ceilings. This smart light switch is compatible with toggle switches, momentary push buttons, and smart remote buttons, and there's no reason to replace existing wall switches and to affect the decoration of the room. EVVR will be showcasing its latest product offerings at CES Las Vegas 2023 and ISE Barcelona 2023.
You can make any bulb a smart bulb because it works with many regular lighting technologies, including incandescent, halogen, fluorescent, and LED bulbs. Convert your whole lighting setup to a smart lighting system without replacing a single bulb, regardless of type or shape. EVVR can offer you a comprehensive smart home solution whether you are an integrator, professional installer, distributor, or DIYer. Get in touch with us and become our partner today!
>> What is smart light switch and how does it work
EVVR Energy Monitoring Smart Plug Turn Your Lights Simply ON/OFF
EVVR Energy Monitoring Smart Plug and Relay HomeKit-enabled can control your appliances on/off via HomeKit, EVVR App or the built-in button. This smart plug connects both older and newer home gadgets and gives outdated appliances new and smart life. 
EVVR has a range of smart home products that provide a complete and comfortable home experience. Introducing the EVVR Energy Monitoring Smart Plug – currently crowdfunding with an exclusive invitation for you to explore its features. Limited-Time Pre-Sale Alert! Get smart with EVVR Smart Plug at 30% to 55% off discounts!
This Google Assistant and Alexa-compatible home assistant light switch has a built-in motion sensor that turns lights on whenever you enter a room and turns them off when you leave without needing a central hub. 
This smart device isn't known for being sleek and sexy, but it's packed with useful features that make it a compelling product to own. It's a Wi-Fi connected home assistant light switch that communicates with many different bulbs, can be used with Android and iOS, and you can control lighting with motion, voice, touch, or remotely by using a smartphone app.
You need a neutral wire for the device to operate, and it has a built-in ambient light sensor that blocks it from turning on lights during the day and a motion sensor to light the way when you enter a room. Even if you turn off the light with its smart ligh switch, the motion sensor will re-engage and automatically work after a set wait time.
The Lutron Caséta Smart Home Dimmer Switch is another hub-less, smart home assistant compatible product that's feature-rich, boasts broad compatibility with existing hardware, and is relatively easy to use.
It's more expensive than other brands on the market, but its many capabilities make the price acceptable for many consumers. The Lutron Caséta switch is wired directly into your existing light switch wiring without worrying about an extra neutral wire. The lack of the need for a neutral wire gives you that added capability of controlling many light bulbs simultaneously.
Using the Lutron app, you can automate a lighting schedule with its smart light switch that fits your lifestyle or act as a security deterrent to make your house appear as if someone is home by turning lights on and off with the home assistant wireless light switch at predetermined times.
The Philips Hue Smart Dimmer Switch is a popular product that easily controls Hue lights due to its vertical integration. It's easy to use, requires no wiring, and controls up to 10 lights without a Hue bridge.
If your existing lighting is already the Hue brand, you only have to configure your Hue app to recognize the device and decide which lights you want to control.
The upgraded v2 home assistant light switch has combined the duel on/off switches into a single button. Also, with the new design, you can detach the switch from the wall mount and use it as a stand-alone remote control device. 
This innovative improvement over the previous model requires no wiring and is powered by a long-lasting coin battery.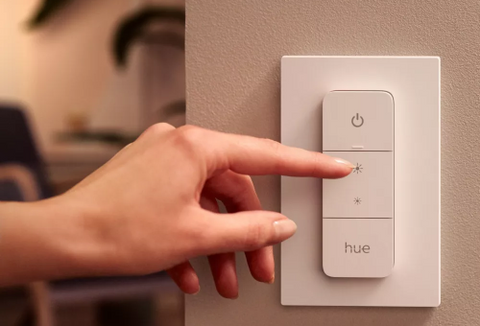 The TP-Link Kasa Smart Wi-Fi Light Switch Dimmer HS220 supports Google Assistant, Amazon Alexa, and IFTTT protocols. It's easy to use and so affordable you can install several of them in your home for complete coverage. 
Installation is relatively straightforward if you're handy with tools and don't mind handling electrical wiring. If working with electricity makes you uncomfortable, you might consider hiring an electrician. 
It easily connects directly to your home Wi-Fi network, and its attractive design includes three buttons for on/off and dimming, and it blends nicely with most home décor. You can automatically schedule lights to behave the way you want, individually or in groups.
The device reacts to physical touch per your wishes. For example, a double tap or long press can switch lights on or off, fade off, or instantly activate a preset lighting level.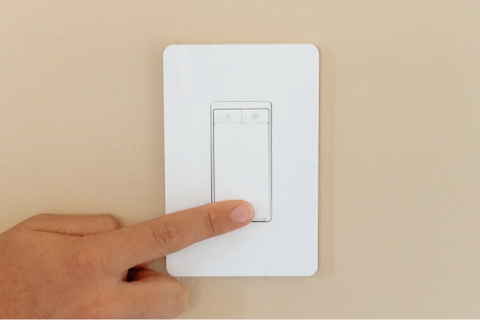 The Brilliant Smart Home Automation, Control, and Lighting System can transform your apartment or home into a user-friendly smart home with its controls, switches, lights, and the best smart plug for home assistant.
Brilliant says they'll give you a "smart home without the hassle" when you purchase their intelligent devices and make your home more comfortable, safer, and more convenient.
You can easily make your home less stressful by adding smart lighting to every room. Convert standard "dumb" lights into "smart" lights and give smart bulbs an IQ boost with their smart dimmer home assistant light switch with voice (using Google Assistant, Alexa, and HomeKit) and mobile app commands. The brilliant smart Wi-Fi plug home assistant remotely controls lights whenever you have an internet connection worldwide.
The integrated motion sensor will instantly switch lights on and off whenever you enter or leave a room. Use lighting as your alarm clock or a crime deterrent to make your home appear occupied while you're away.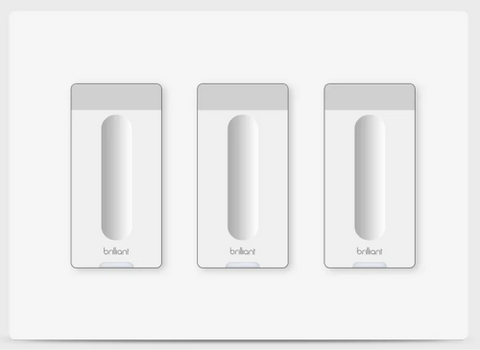 For an affordable 3-way home assistant light switch, consider the smart assistant compatible, hub-less, DIY Treatlife 3-Way Smart Dimmer Switch. It has easy-to-understand step-by-step instructions that make installation a snap, but it requires a neutral wire. So, if working with electrical wiring isn't your thing, you might want to seek professional help.
You can control lights with a wall switch, mobile app, or voice, giving you plenty of flexibility to get your feet wet automating your home. Create a lighting schedule for ambiance or for the security of making your home appear occupied when you're not there with the home assistant relay control.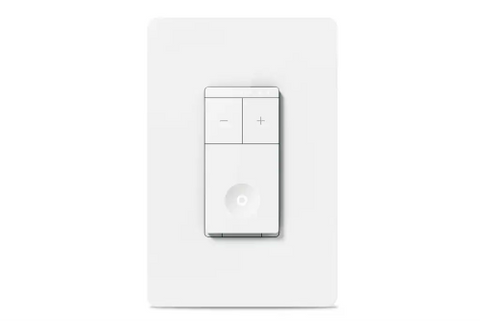 If you want a simple but flexible smart home assistant light switch with an attractive design that blends well with the décor of your home, then consider the Leviton Decora Smart Wi-Fi Dimmer.
You don't need a hub, and it's compatible with Amazon Alexa, Siri, and Google Assistant, allowing you control over your lights with voice commands. In addition, you can set up schedules to control the lighting in your home without further intervention. 
This product interfaces with many dimmable incandescent, LED, MLV, and CFL bulbs and fixtures. The physical switch is available in multiple colors to give you several decorative options for your home. A handy remote home assistant toggle switch allows you to manually turn lights on and off at the press of a button.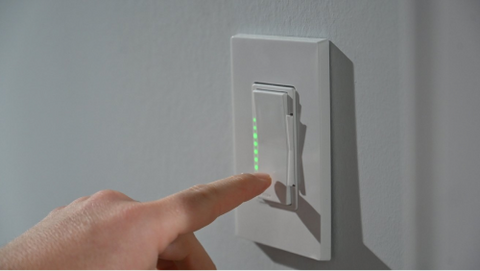 To experience a new twist in the smart lighting industry, the iDevices Instinct combines the convenience of automated lighting with the intelligence of an integrated Amazon Alexa connection, making your home assistant light switch behave like a smart speaker.
If you can get past the reported connectivity problems and the neutral wire requirement, it'll work with 3-way switches and smart speakers. You can switch lights on and off, check your calendar, or get the latest weather forecast. It also has a built-in ring night light, so you don't fumble in the dark trying to find the switch.
A unique feature of the iDevices Instinct is that it comes with additional motion and light sensors that can toggle lights on and off with the home assistant virtual switch
at preset times or automatically activate when it detects motion. The device can also double as an extra layer of security by notifying you whenever motion is detected.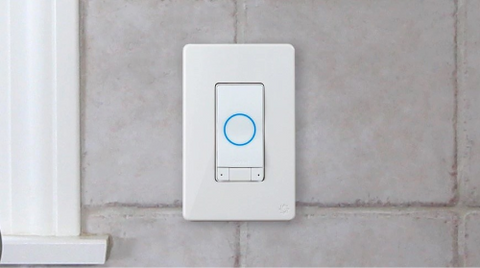 If you've already decided on Z-Wave as the core of your smart home protocol standard, then the Enbrighten In-Wall Z-Wave Smart Dimmer will be an easy device to integrate into your smart home ecosystem. It's compatible with every Z-Wave hub, including Ring, HomeSeer, Wink, Honeywell, and Vivint.
It's hailed as the easiest Z-Wave device to use on the market and is competitively priced in all the major online stores. This inexpensive device will connect to your Z-Wave hub and give you scheduled lighting, customized scene control, and remote control.
Zigbee vs Z-Wave: What's the difference?