If you are in the market for the best Bluetooth light bulbs for your office or home, these are some of the perfect options without putting a dent in your pocket.
If you want to light up your house and create an atmosphere, the best smart light bulbs will completely change the look of your space. The most extraordinary intelligent light bulbs will be the highest caliber, intuitive, and simple to operate. Additionally, the finest smart light bulbs are less expensive and will ultimately save you money, given the rising energy cost. This is because they use LEDs instead of the more expensive halogen and incandescent bulbs.
Additionally, smart light bulbs are capable of much more than just providing light. If you want the smart home lifestyle, you can link your finest home appliances, such as your home security system, with your best smart light bulbs. When someone attempts your smart lock, this feature can automatically turn on the lights so that your house will still be lit even if you're not there.
There are several factors to consider when purchasing smart light bulbs because they come in various designs and sizes. What kind of smart light bulb will work best for your house and way of life? A wide range of smart light bulbs that are trustworthy enough to couple with a home network has been evaluated and tested by our team. You can easily manage and control your mood lighting using your smartphone or another smart device. Voice assistants like Alexa, Google Assistant, or Siri can also be used.
Things To Consider Before Buying Bluetooth Light Bulbs
Dimming & Fine-Tuning
Millions of different colors may be produced by color bulbs, and some white models can go from cool to warm tones (expressed as K or degrees Kelvin). Before setting your heart on one, it is best to see what that specific model can do.
Command Options
Most smart lights can be controlled with voice assistants like Amazon Alexa, Apple HomeKit, or Google Assistant. The setup process is done through an app on your smartphone. Evvr Center Lite can also help with command options and more.
Range of Actions
Bluetooth is widely-used to connect the vast majority of intelligent lamps. Invest in a light bulb and a hub that uses Bluetooth technology, especially if the internet signals in your home are unreliable or inconsistent.
Pricing
Most smart bulbs are currently around $15 on average, and some are quite exceptional; however, some models are way above the general threshold and can cost up to $50 or even more.
Best Bluetooth Bulbs In 2022
Philips Hue White & Color Ambiance
The White and Color Ambiance Starter Kit from Philips Hue comes with a hub and your choice of two or four dimmable colored bulbs. The breadth of Philips' app, which is crammed with features like routines, sunrise/sunset automation, scenes, geofencing, and a vacation mode, sets it apart from the competition and makes it a standout among the finest intelligent light bulbs. Additionally, Philips Hue is compatible with practically every other innovative home system or gadget you can imagine, including Alexa, Google Home, IFTTT, Nest, SmartThings, and more. This is the smart white bulb you need if you want to add versatility to your smart home.
It should be noted that Philips Hue systems have known security issues. Ensure your bulb firmware is current to stop malware from entering your network via your bridge. Enter the Philips Hue mobile app, select Settings, then click Software update to update your Philips Hue bridge.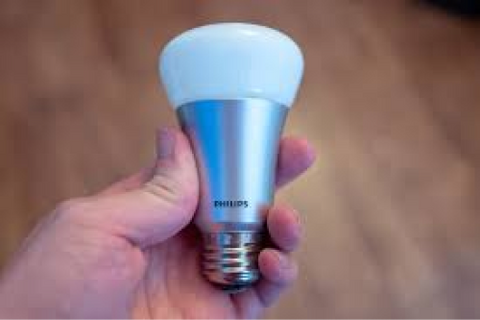 Wyze Bulb Color
Even compared to other LED bulbs, the cost of smart light bulbs is their main drawback. Wyze's smart bulb is ideal for individuals on a tight budget. If all you want is a light bulb you can manage and link to other smart home devices, it's one of the best smart light bulbs. Not only via the Wyze app but also using Alexa, Google Assistant, and IFTTT, you can modify the brightness and color temperature (2,700k to 6,500k).
You can set schedules for the light to turn on and off from the Wyze app but only based on a specific time, not at dawn or dusk. You can also configure a Vacation mode, which randomly switches the lightbulbs on and off to make it appear that someone is home. Additionally, you may design triggers based on motion sensors and other Wyze home security cameras. Finding a better alternative for this pricing at $8 per bulb won't be easy.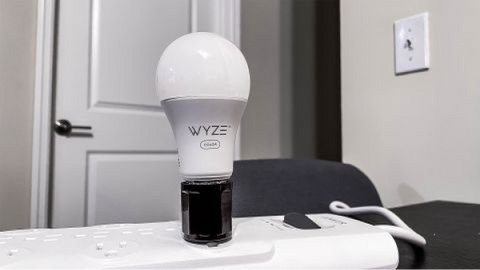 Sengled Smart LED
Starting at $12, Sengled makes one of the best smart light bulbs for those looking for an inexpensive and easy-to-install option. Sengled is excellent for less technical-minded folks because, unlike Philips Hue bulbs, the Sengled smart Wi-Fi bulbs connect directly to your home network. There's no bridge needed to light up your space.
You can choose three options to get started: a $12 soft white bulb, a $15 daylight bulb, and a $25 multicolor bulb. If you're getting several Sengled devices, consider purchasing the Sengled hub (or one of the best smart home hubs.) The Sengled app works with Alexa and Google Assistant and offers all the basic smart-bulb features, including timers, scenes, schedules and routines, but is less sophisticated than what you get with Philips Hue.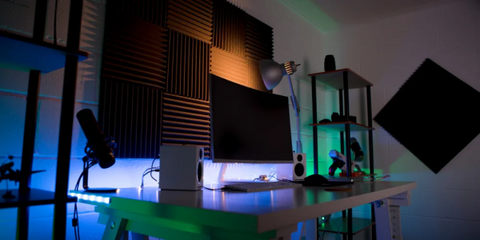 Sengled Smart LED With Motion Sensor
One of the best smart light bulbs for customers who require an outside floodlight for their walkways is Sengled's Smart LED with Motion Sensor. In addition to producing more than 1,000 lumens, it also features a motion sensor embedded into the center, allowing it to turn on automatically whenever it senses motion within 30 feet. This will prevent you from stumbling in the dark while attempting to get from your driveway to your door.
Alexa, Google Assistant, and SmartThings are compatible with the Sengled Smart LED with Motion Sensor. Routines can also be used to receive push alerts and start other intelligent home actions when motion is detected. However, you'll need to buy the Sengled Smart Hub or another compatible smart home hub to control this bulb.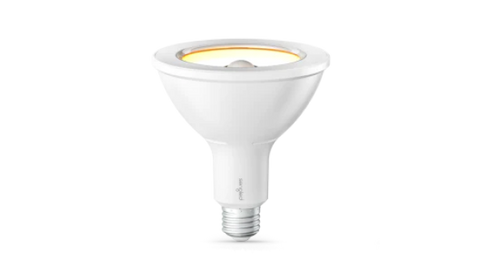 Ring Solar Pathlight
The Ring Solar Pathlight fixtures offer some of the best smart light bulbs for illuminating your walk from your driveway to your door when it's dark outside. Sengled's similar product might be brighter and less expensive, but Ring integrates seamlessly with devices like the Ring Video Doorbell 3 Plus and Ring Alarm system. As Amazon owns Ring, the Solar Pathlights are compatible with the Alexa voice assistant, Google Assistant and IFTTT.
The Ring app offers a ton of settings for the Solar Pathlights for you to configure. You can toggle the lights and motion detection on and off. There's also a setting to tell the lights not to turn on if it's bright outside and a slider so you can adjust the brightness threshold. You can change the sensitivity of the motion sensors, too.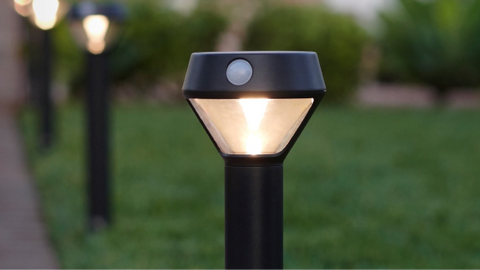 Lifx Mini
One of the most outstanding smart light bulbs for tiny fixtures is the Lifx Mini, not just because it is smaller than its rivals. This is so that the Lifx app, which integrates with Alexa, Google Assistant, and HomeKit, can sync up to your music or other adjacent sounds and offers a fantastic selection of features and effects like a candle flicker and a strobe.
Lifx bulbs connect directly to Wi-Fi, eliminating the need for a hub. However, the Lifx Mini bulbs are slightly more expensive. Choose from the Mini White ($18), Mini Day & Dusk ($28), which lets you regulate color temperature, and the Mini Color ($37), which offers a palette of 16 million hues. All three models are part of the Mini range. If that's what you're searching for, Lifx also makes excellent Lifx Candle Color and fantastic full-sized intelligent lights.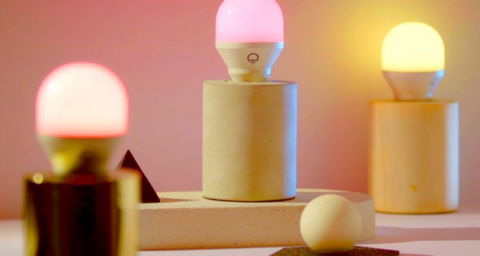 FAQs of Bluetooth Light Bulbs
What essential facts must you consider before buying Bluetooth light bulbs in 2022?
Whenever you need a Bluetooth smart bulb in 2022, these are the factors that you must consider:
Customization

Pricing

Cross-Compatibility

Command Options
How long do Bluetooth light bulbs last?
Bluetooth smart light bulbs can last a long time. According to some estimates, they can last between 15 to 25 years because of the superior quality of components and optimizations. Compared to typical incandescent bulbs that can barely last a month, this is exceptional, not to mention cost-effective.
Do smart bulbs use electricity when off?
Since bright lights are "vampire devices," they continue to draw power even when they are off or stand by. The justification is straightforward: The lightbulb must still be connected to Bluetooth or the internet to be turned on using your smartphone or any other smart device.
Evvr In-Wall Relay Switch - Bridging Traditions With Modern Solutions
Evvr In-Wall Relay Switch is a no-neutral relay switch that can turn typical switches into intelligent switches. Whether you are living in a family mansion or a chic apartment downtown, this switch can do wonders for your electrical appliances. It is compatible with almost all the communication protocols like Zigbee, Z-Wave and HomeKit and hubs in the market. Feel free to connect with us and revolutionize your living today!