If you are looking for the best smart home gadgets 2023 for your kitchen, bedrooms, and more, you have come to the right place. Read on to learn all about it!
Smart home appliances can significantly improve your quality of life by automating temperature control, producing mood lighting, and keeping your house secure. However, knowing where to begin with so many different products and brands available can take time and effort.
To help you determine which smart home appliances are best for your house (and your money), EVVR periodically tests and evaluates new models. To assist you in making an informed purchase, we've compiled the top smart home products we've tested from various categories (such as smart home hubs, plugs, smart speakers, smart locks, and smart lightbulbs).
This blog will look at some of the best and most practical smart home devices and gadgets in 2023 that can impact your lifestyle and living!
Types of Smart Home Devices & Appliances
A smart home is made up of connected, technologically advanced equipment. These innovative gadgets use your Wi-Fi to execute commands that make your life easier and help you save money, time, and effort.
Continue reading to learn more about smart devices and what they can achieve. We've put up a collection of awesome smart home gadgets.
Smart Speakers
The smart speaker is more than just a music speaker. It has a virtual assistant to listen and respond to your command while running on Wi-Fi. Compact smart speakers are easy to place in your home, such as on a bedside table or a kitchen counter.
Some include touchscreen displays to browse films and recipes; the more expensive models have high-quality audio. Some smart speakers also come equipped with an in-built camera, allowing you to conduct video chats with your loved ones and even watch your property while you're away.
Smart Plugs
Smart plugs, such as the EVVR Energy Monitoring Smart Plug, fit into your existing wall outlets and have a standard plug appearance. You may operate numerous appliances with their companion apps or digital assistants like Alexa and Google Assistant after they connect to your Wi-Fi and Bluetooth network.
Once connected, smart plugs let you turn appliances on and off and even create an automated timetable for when they should start. Therefore, you could program your water heater to start 30 minutes before waking. Alternatively, please turn on the slow cooker before you leave home and shut it off from a distance once the cooking is finished. With the EVVR Energy Monitoring Smart Plug, you can get power consumption insights anytime to optimize your spending.
Smart Bulbs
We're all familiar with smart bulbs. Plug them into a wall socket to turn them on; they don't require additional fittings. They can be programmed to turn on at specified times and light up in countless colors.
But modern smart bulbs offer various options to manage lighting and produce a vibrant mood in your house. The better ones can sync with your video games, movies, and favorite music.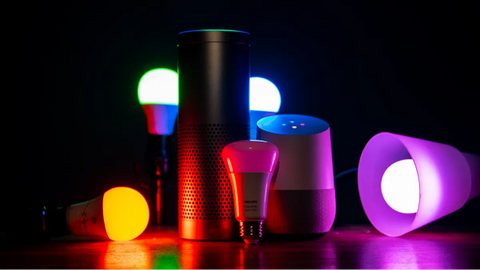 Smart Thermostats
In a home, HVAC systems consume a lot of energy. Innovatively, a smart thermostat can save you a lot.
A smart thermostat learns the patterns of how you use energy in your house, such as when you like to keep it cool and warm it up. Then, it automates itself to provide you with the most comfort while maintaining energy economy.
It features sensors that can recognize when no one is there and adjust the environment as necessary. Your smart thermostat can track your whereabouts and is linked to your phone. Therefore, the heat or cooling is reduced when nobody is home. Additionally, your home is configured to your desired settings before you arrive.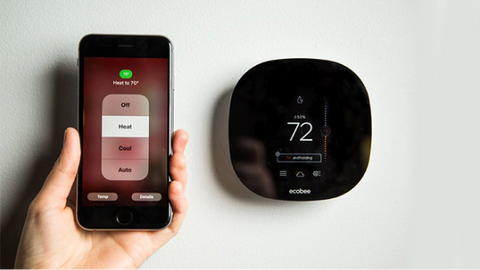 Smart Cookers
You can cook a great meal with a clever pressure cooker and minimum work. You can weigh, mince, chop, and combine food in a single pot.
Using your phone, you may tell Alexa to preheat the cooker from your bedroom. Some even have a sauté function that eliminates the need for a skillet by allowing you to cook and sear foods directly in the pot.
Some intelligent cookers have a food steaming rack and a touchscreen for adjusting parameters. In high-end smart cookers, thousands of pre-programmed recipes are included in the cooking calculator. It will walk you through the cooking process once you add the ingredients.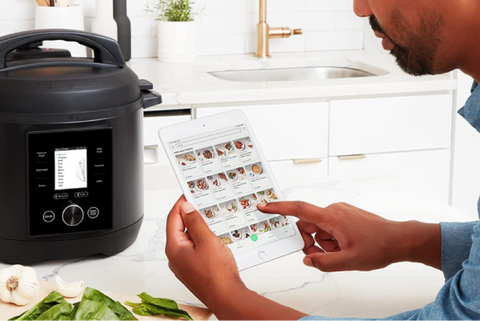 Smart Showers
Using a smart shower can improve your morning routine and revitalize you for the day. Smart showers can be operated via digital controllers or your phone and are compatible with virtual assistants.
Water conservation is a goal of smart showers. When the desired temperature is attained, they alert you and even pause the water flow until you go in the shower.
Additionally, there are intelligent rain showers with a variety of spray options. Others even include Bluetooth speakers so you can listen to music while you bathe; others even have steam generators that you can use to certain degrees.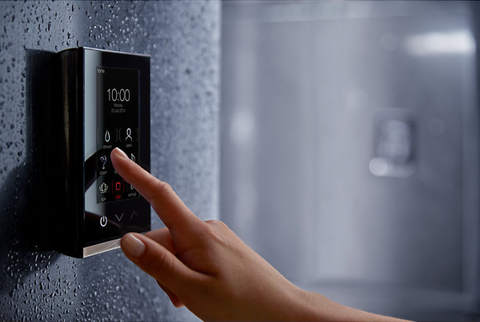 Smart Refrigerators
Wi-Fi allows a smart refrigerator to communicate with other devices; many features may be managed using a smartphone. A touchscreen is interated into smart refrigerators so you can interact with it, read films and recipes, and even use it as a bulletin board or photo display.
Some sophisticated refrigerators offer hot and cold water. You only need to set the temperature and volume of water; you'll be alerted when it's finished. Even the temperature can be set differently for each drawer or compartment.
While you cook, a smart refrigerator will also read out the instructions of the recipe to you.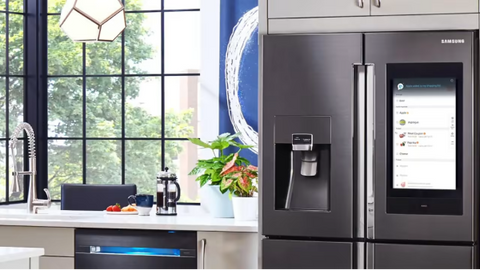 Smart Mattresses
You can have a restful night's sleep on smart mattresses. They improve your comfort by controlling temperature and monitoring your sleep with sensors. Smart beds may also be adjusted in firmness and position through air tubes with pressure sensors to suit your preferences.
Smart mattresses can also have varied temperatures on either side, allowing you to sleep on the warmer side of the bed if you'd like and your partner on the colder side.
The top smart mattresses also include music speakers and massage capabilities to help you unwind before bed.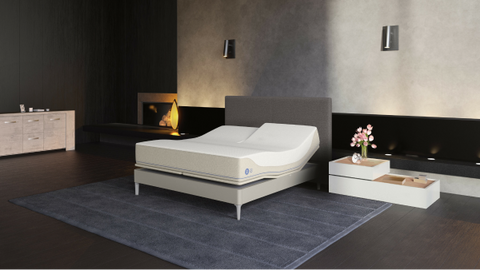 Smart Hubs
Purchasing a smart hub for control is a terrific option if your smart home system includes several smart gadgets.
You may access all of your rooms based on the devices in them using a smart hub app. You also have access to automation, scenarios, and other things. Numerous devices can be added, connected, and controlled via Alexa or Google Assistant.
Yes, the Amazon Echo functions well as a hub, but the best specialized smart hubs, such as EVVR Center and EVVR Center Lite, provide more advanced automation without compromising security. Some enable you to use a wider selection of goods by connecting to igbee and Z-Wave devices.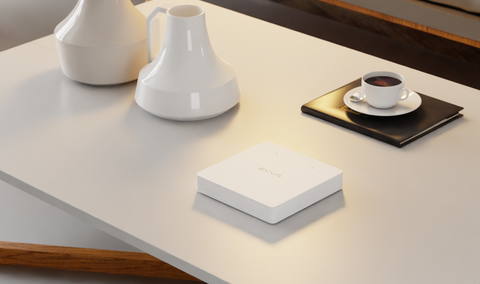 Benefits of Using Smart Home Products
Home automation has some exceptional (and undeniably useful) advantages. It is cool to stay current with technology or allow homeowners to flaunt their wealth. Want a few examples? Here we go!
Hassle-Free Management
This is a major point. A huge advancement in home automation is keeping everything connected through a single interface. Learning how to utilize a single app to get access across your space. In addition to making it easier to get the functionality you want for your home, this drastically reduces the learning curve for new people.
Energy Efficiency
You can optimize your space's energy efficiency based on how you use the smart home. For instance, an innovative smart thermostat that learns your schedule and likes and then sets the optimum energy-efficient settings throughout the day can offer you more exact control over the heating and cooling of your house. So that you never have to think about eating up energy, lights and motorized shades can be installed to switch to an evening mode as the day goes down or to turn on and off automatically as you enter or leave the room.
Enhanced Home Security
Your home security could significantly increase by including security and surveillance solutions in your smart home network. Many options are available here. Home automation systems, for example, can connect sensors, cameras, automatic locks, and other physical security items across your place so you can turn them on from a single device before bed. On top of that, based on the time of day, you can get security alerts on your various devices and watch the activity in real-time, whether at home or halfway around the world.
EVVR - Your Trusted Partner For Smart Home Solutions
Whether you want to test the smart home solutions as a bare minimum or if you want to go all in, EVVR is the best option for you. Since our inception, we have made various smart home software and hardware to improve your life without spending a fortune. Our products include EVVR Energy Monitoring Smart Plug, EVVR Center Lite, and more. Connect with us today and enjoy the best experience!